Single drum rotary dryer, also named single cylinder dryer, rotary airer, heated dryer, widely used in food, feed, fertilizer, chemical, pharmaceutical and mining industries. According to the different requirements, it can adopt different heat sources, such as direct heating model hot blast stove, indirect hot blast stove, heat conduction oil, electric heating, steam, etc. This kind of dryer is suitable for drying the material that moisture less than 65%.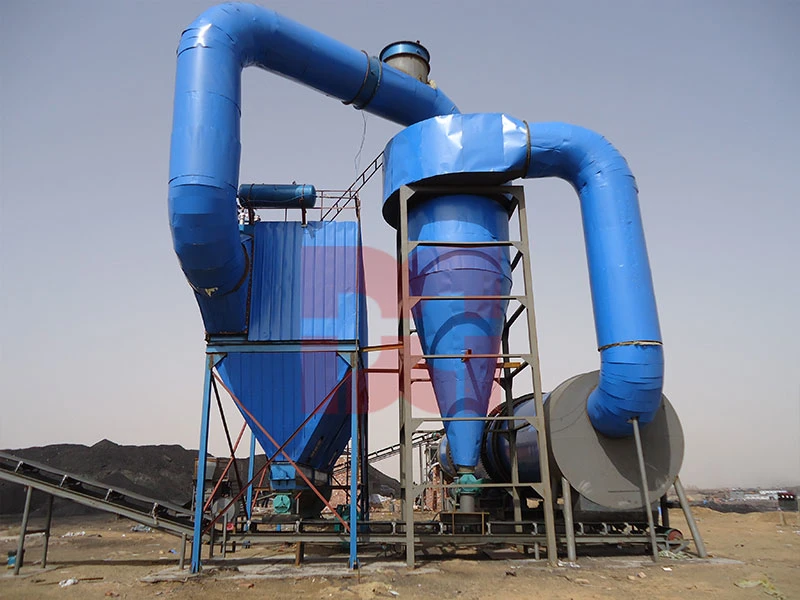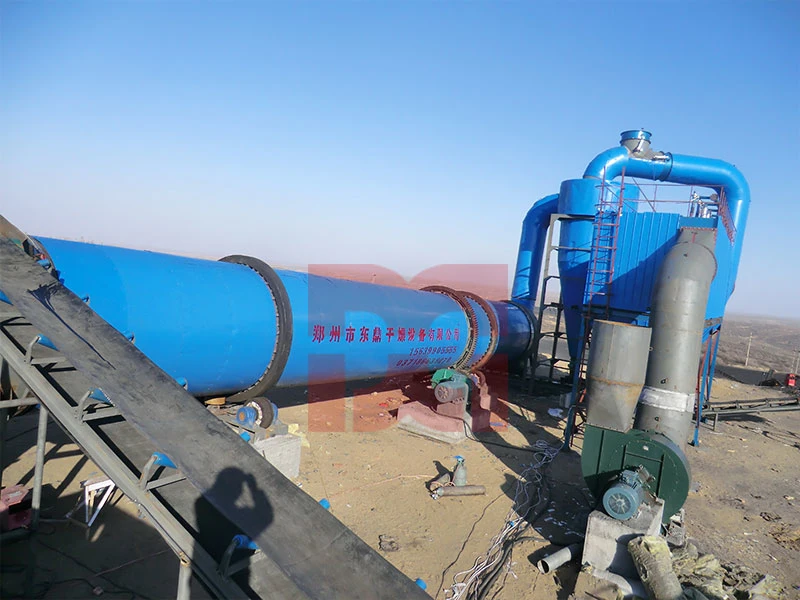 Why Choose Our Rotary Drum Dryer?

1. High mechanization degree, big production capacity, continuous operating.
2. Running smoothly, easy to operate.
3. Low failure rate, low maintenance cost, low power consumption.
4. Wide range of application, drying effect is good
Single drum rotary dryer mainly consists of heat source, feeding machine, rotary drum, discharging machine, induced draft fan, unloading feeder, cyclone dust remover, odor removal equipment and power distribution cabinet form; wet materials into drying machine, will be uniformly distributed in the drum in the lifting board agitator, dispersed and fully contacted with hot air furnace. Then the wet material will be fully dried.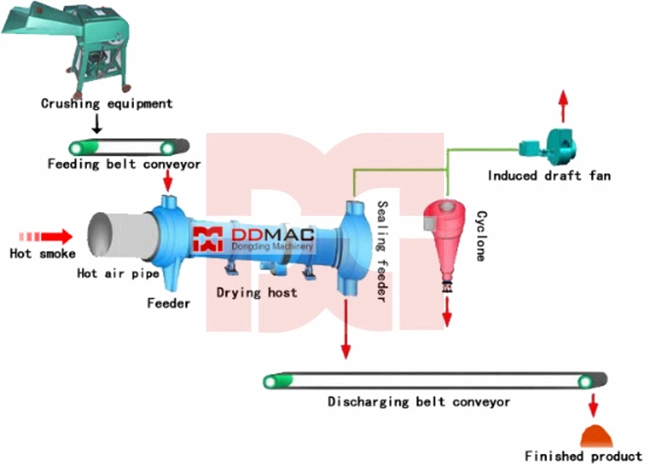 Model

DDSG1208

DDSG1408

DDSG1610

DDSG2010/3

DDSG2210/3

DDSG2510/3

DDSG2512/3

DDSG2912/3

Input Capacity(t/d)

43.7

52.5

75.8

169

186.5

215.5

262.2

317.6

Output Capacity(t/d)

25.7

30.9

44.6

99.4

109.7

126.7

154.2

186.8

Vaporization(t/h)

0.75

0.9

1.3

2.9

3.2

3.7

4.5

5.45

Early moisture(%)

35-50%(adjustable)

Final moisture(%)

12-15%(adjustable)

Drying temperature

270ºC-320ºC

Total motor power(kw)

32

40

55

95

100

125

145

165

Total weight(kg)

15000

17000

21500

26500

28500

37000

41000

45500

Plant area(m)

5m*14m

5m*14m

6m*16m

8m*16m

8m*16m

10m*16m

10m*18m

10m*20m

Except above models, we also can supply special model according to your requirements.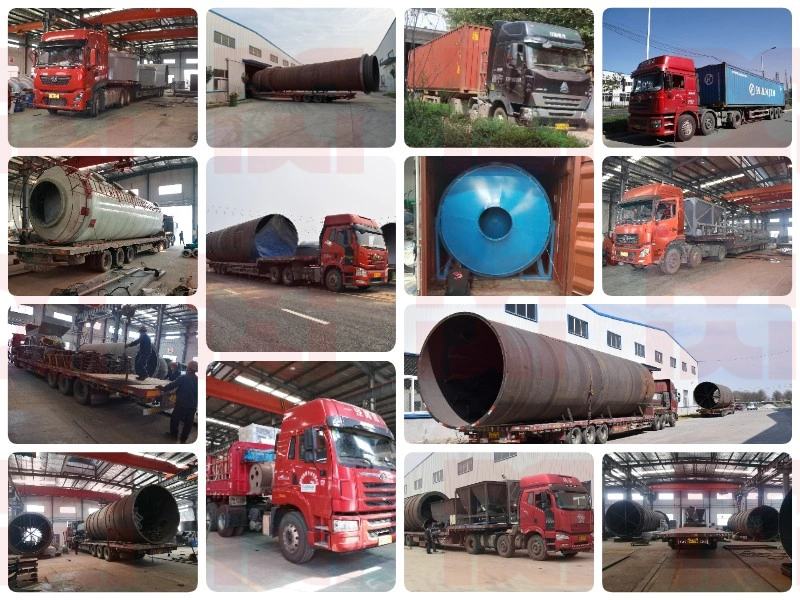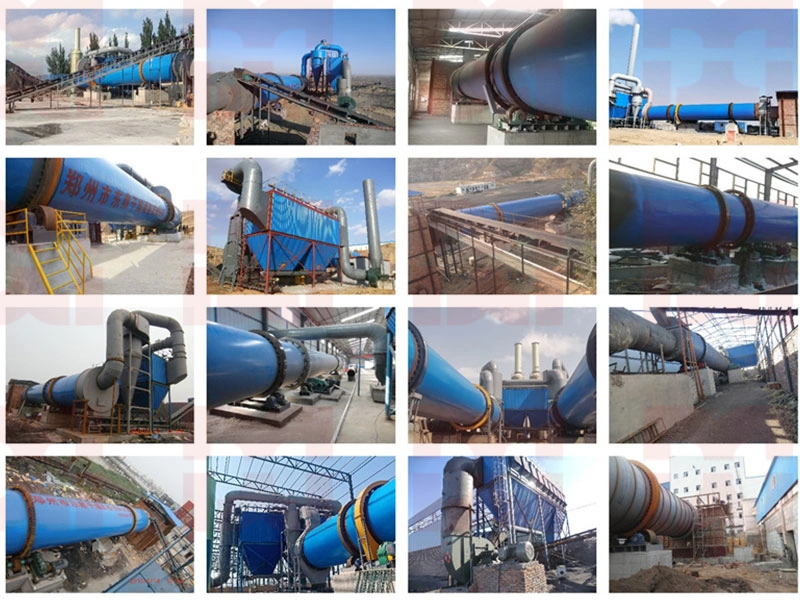 Zhengzhou Dongding Drying Equipment Co., Ltd. is a high-tech enterprise integrating R&D design, production installation, production management, sales, after-sales service and technical consultation.
We have core technology system, which integrates the thermal combustion, dehydration, drying, molding, separation and dust removal. Scientific equipment selection and technical process optimization are adopted according to different material characteristics. Currently our equipment has been successfully applied in the coal, feed, biomass fuel, organic fertilizer processing industries. Especially the coal dryers like lignite coal dryer, coal ash dryer, raw coal rotary dryer, coal slime dryer, etc. are well received by the customers at home and abroad.

* More than ten years of experience in R&D and manufacturing of drying equipment
* Equipped with multi-stage dust removal and purification system to reduce pollution
* One - to - one customized production solution to reduce equipment budget
* Our customers are located in more than 60 countries and regions around the world.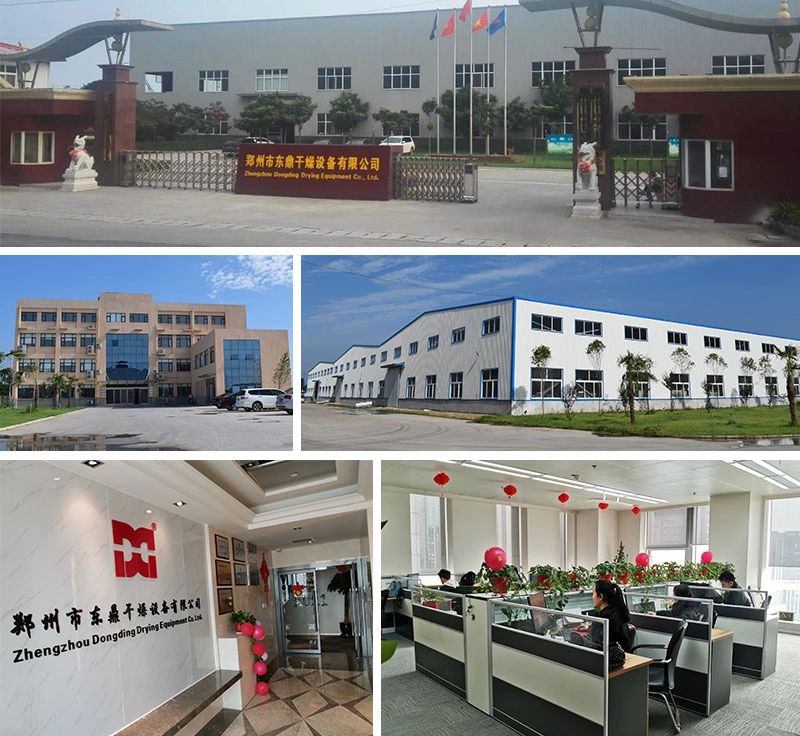 At present, our products have been recognized by customers in China and all over the world, and successfully exported to Indonesia, South Africa, Vietnam, Thailand, Myanmar, India, Egypt and other countries and regions.