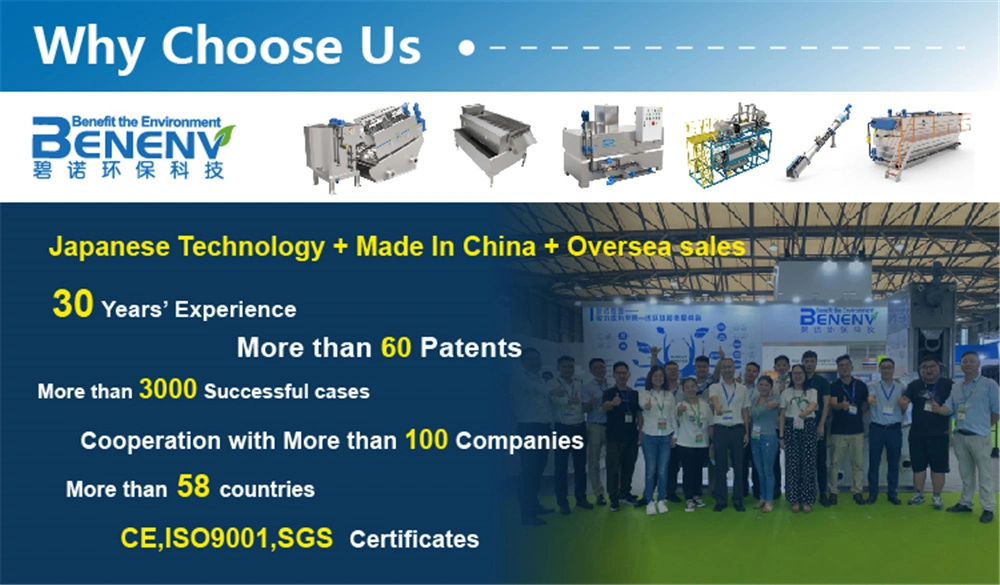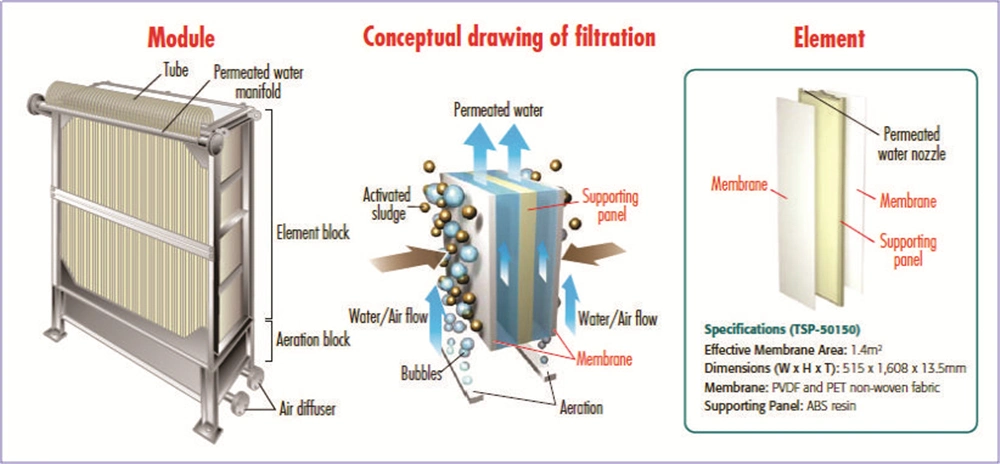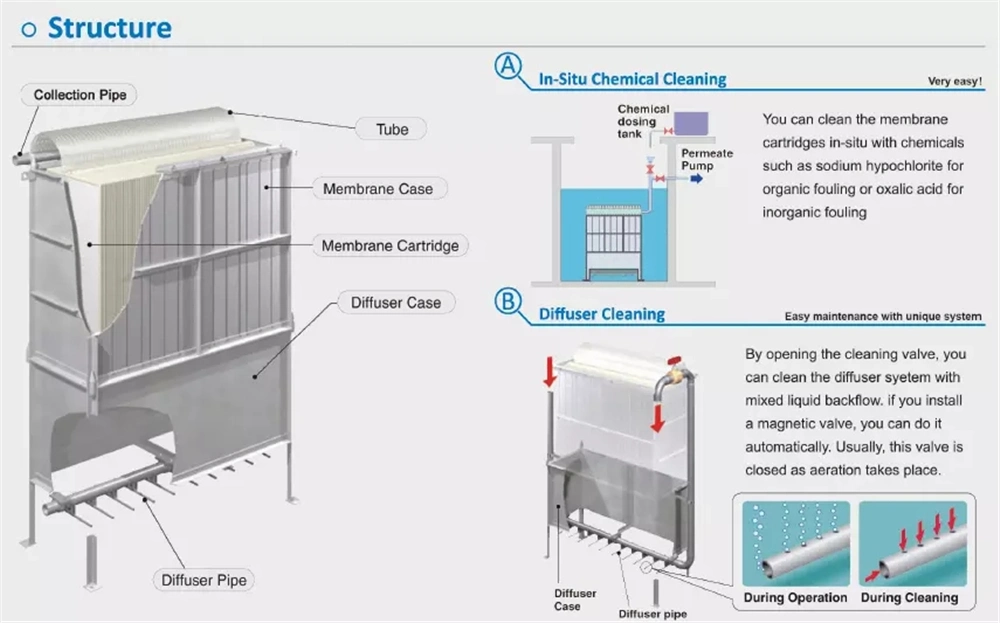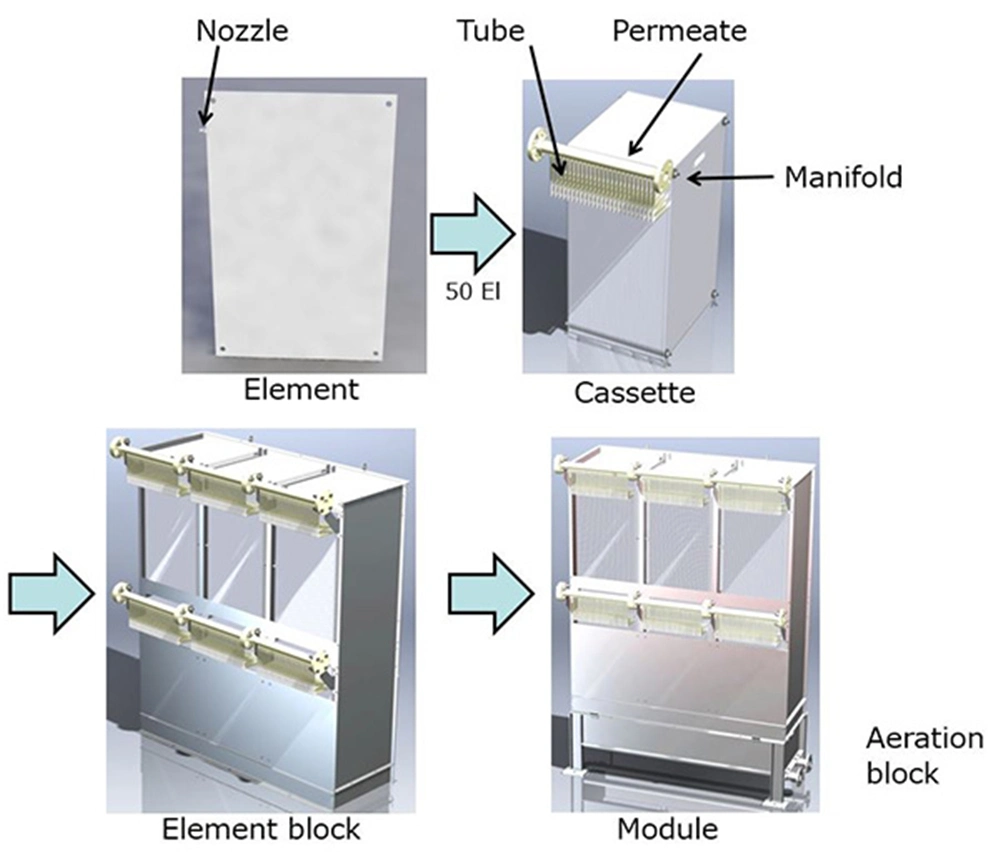 Membrane Bioreactor (MBR) is a new type of wastewater treatment technology that combines high-efficiency membrane separation technology with biochemical technology. The hollow fiber membrane module directly performs solid-liquid separation in the biochemical pool, replacing the secondary sedimentation tank in the activated sludge method, and effectively achieves the purpose of muddy water separation. The high-efficiency retention effect of the membrane allows the nitrifying bacteria to be completely retained in the bioreactor, so that the nitrification reaction can be smoothly carried out, the ammonia nitrogen can be effectively removed, the sludge can be avoided, and the macromolecular organic matter which is difficult to degrade can be retained at the same time, and the The residence time of the reactor is maximized. After applying MBR technology, the main pollution removal rate can reach: COD≥93%, the suspended solids and turbidity are close to zero, the water quality is good and stable, and it can be directly reused to realize the sewage resource.

Specfication:
Membrane Bioreactor MBR sheet (pcs.)
Parameters

BN90

BN150

Effective membrane area (m

2

)

0.9

1.5

Overall size(L*B*H)(mm)

1030*510*6

1650*510*6

Membrane pore size(μm)

0.2~0.4

Membrane material

PTFE/PVDF

Water yield (L/pcs·day)

450~630

750~1050

Effluent turbidity (NTU)

<1.0

Suspended solids in effluent (SS,mg/L)

<1.0
Model (All customized models are available by online inquiry)
Parameters

BN90-100

BN90-150

BN150-100

BN150-150

Number of membrane elements (pcs.)

100

150

100

150

Effective membrane area (m2)

90

135

150

225

Treatment capacity (m3/d)

45

67.5

75

112.5

Aeration capacity(m3/min)

1~1.2

1.5~1.8

1.5~2

2.25~3

Frame material

Stainless steel 304

Diffuser pipe material

Stainless steel 304/UPVC/ABS

Collection pipe material

UPVC
Advantage:
1. High strength.
2. Good anti-pollution performance.
3. Super-large flux.
4. Good retention performance.
5. The cleaning flux recovery is good.
6. The reinforced composite PVDF membrane module can be modularized, compact in structure, small in footprint, and easy to use in combination.
7. Reinforced composite PVDF sewage treatment special diaphragm has a long service life, generally can reach 3-5 years.
8. The composite PVDF membrane has good chemical stability, acid and alkali resistance, bacterial corrosion resistance and good oxidation resistance.
9. The membrane module is provided with an aeration tube to wash the membrane wire with water and water to maintain the flux of the membrane. The surface of the membrane fiber can also be cleaned by the aeration process of the biochemical pool to maintain a stable water production.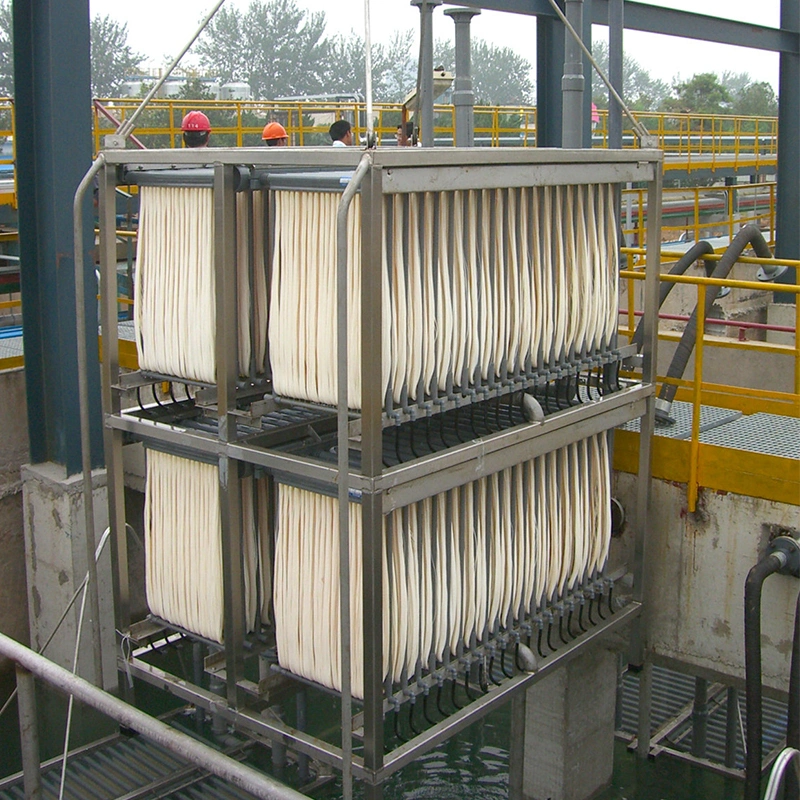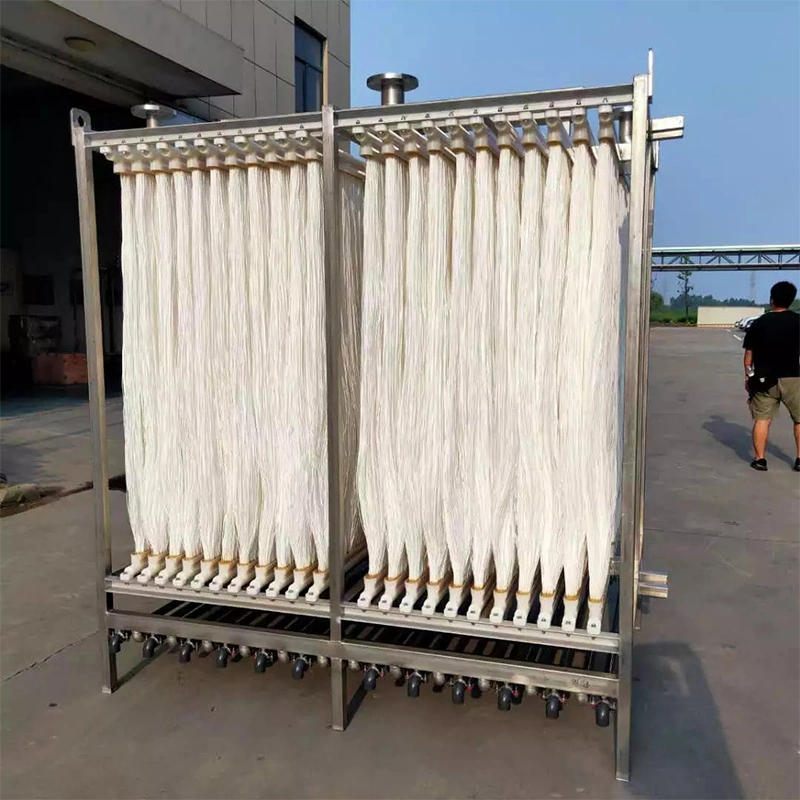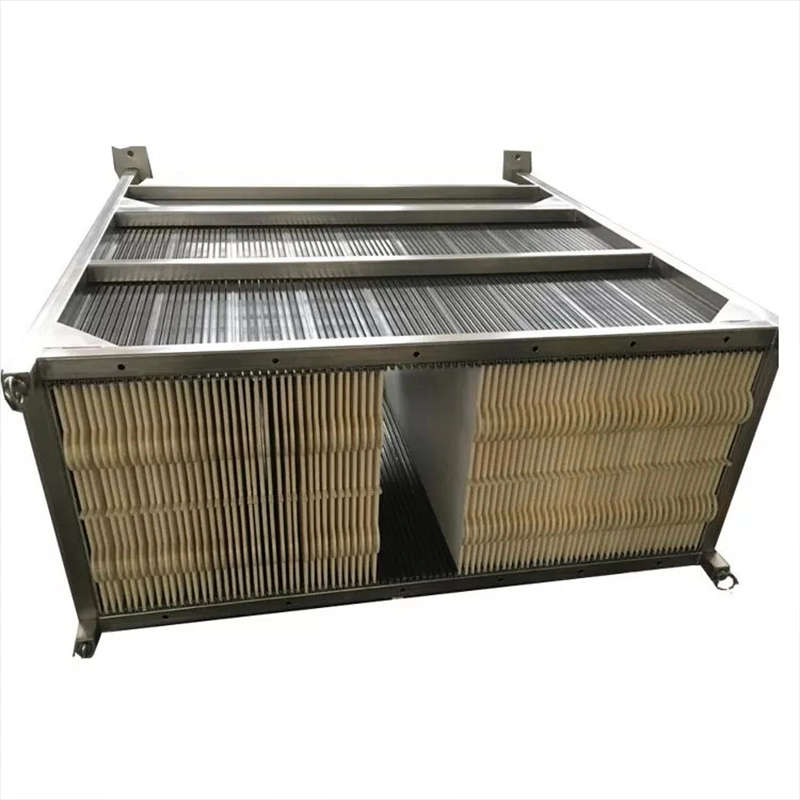 FAQ:
Q: Are You Trading Company Or Manufacture?
A: We Are Both Manufacture And Trading Company. We Have Over 30 Years' Professional Experience As a Waste Water Treatment Equipment Manufacturer And Engineering Service Enterprise.

Q : What Are Your Main Products?
A:Keywords :Sludge Dewatering Machine Equipment, Screw Type Sludge Dewatering Press Sludge Screw Press, Dewatering Sludge Machine Screw Press ,Sewage Treatment Equipment ,Sludge Treatment Plant,Screw Press Sludge Dewatering ,Dewatering Sludge,Dewatering Machine For Sludge, Dewatering Sludge Machine Screw Press, Rotary Drum Bar Screens, Equipment DAF, DAF Price ,Dissolved Air Flotation System Price, Sludge Shaftless Screw Conveyor,Chemical Dosing Device ,MBBR Price,MBBR Media,Disc Diffuser, Polymer Preparation Chemical Dosing System,

Q: How Can I Find The Suitable Model?
A: Please Provide Flow Rate, Solids Content And Sludge Type, We Can Assist You In Model Selection.

Q: Where Is Your Factory Located?
A: Yixing City, We are in the famous city of environmental protection equipment ,professional for Sludge screw press dewatering Machine ,Which Is Very Close To Shanghai With Only Less Than 3 Hours' Driving. Welcome for your visiting.

Q: Do You Provide OEM Service?
A: Yes. We Can Do The Customized Design According To Your Different Request for sludge Dewatering.

Q: How About The Production Capacity Of Your Company?
A: Our Factory Covers Area Over 22,000M2 And Produces Machines 2000 Sets Per Year.

Q: How Could We Trust You And Your Company? Is This First Time Transaction?
A: A: Our Company Has More Than 30 Years Professional Experience. We Cooperate Over 1000 Customers.In China And Overseas. We Export Nearly 60 Countries All Over The World.And We Have More Than 60+Patents, CE,ISO 9001,SGS Certificates. And We Have Company In Japan , Great Technology And Great Quality.

Q: Do You Offer After-Sales Service?
A: Video Technical Support, Online Support,Spare Parts,Field Maintenance Repair Service

Q: How Long is Your Warranty?
A: 2 Years After The Arrival Of The Goods. During This Period, As Long As It Is Not a Man-Made Damage, We Send The Damaged Parts Free Of Charge.

Q: What About Your Produce Time?What Kind Of Transportation Do You Offer?
A:Within 30 Days Against Down Payment. Air, Land & Sea .

Q: What Kind Of Payment Do You Accept?
A: T/T, L/C, Paypal, Cash, D/P, D/A, Western Union, Money Gram