Mainly suitable for the producing sugarcane bagasse pulp plate, clamshell, cup, industrial package like coffee cup tray etc automatically instead of by labor.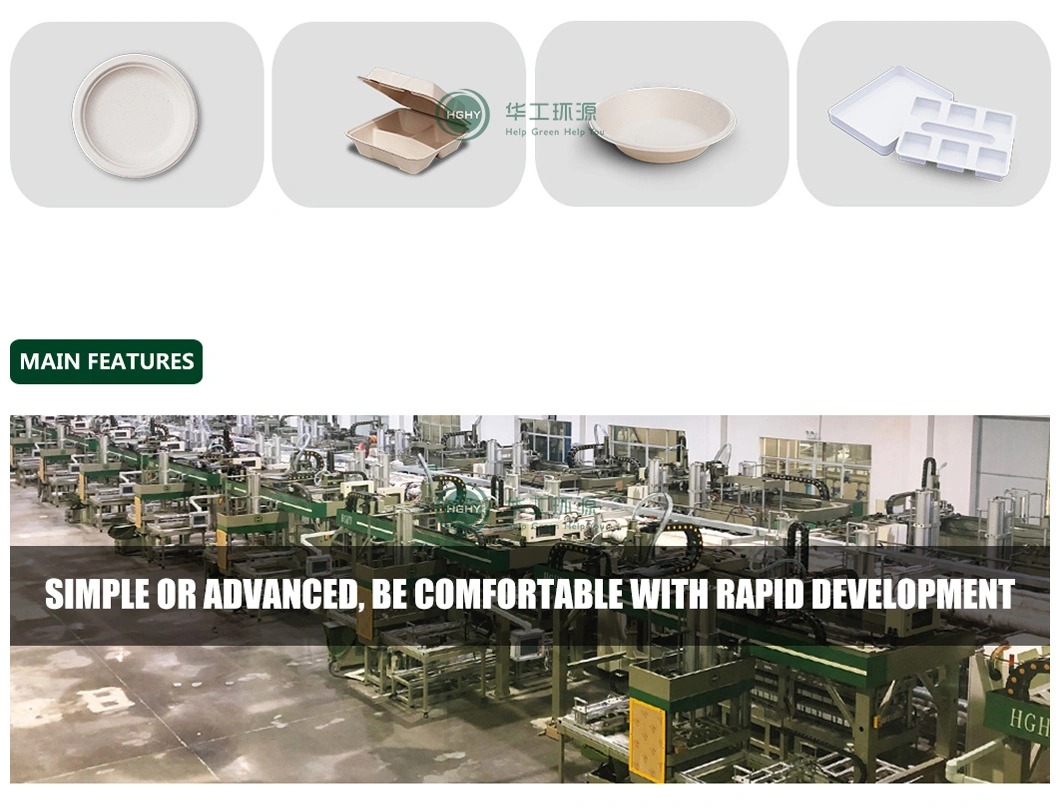 With auto servo arm tableware smart machine as the main system, our pulp molding production line has the following features:

-Less Trimming Edge creates less hotpressing time
-Product movement instead of wiremesh movement, less wiremesh consumption
-Less Mold Cost
- Open deisgn ensures flexible and fast maintenance for high machine running rate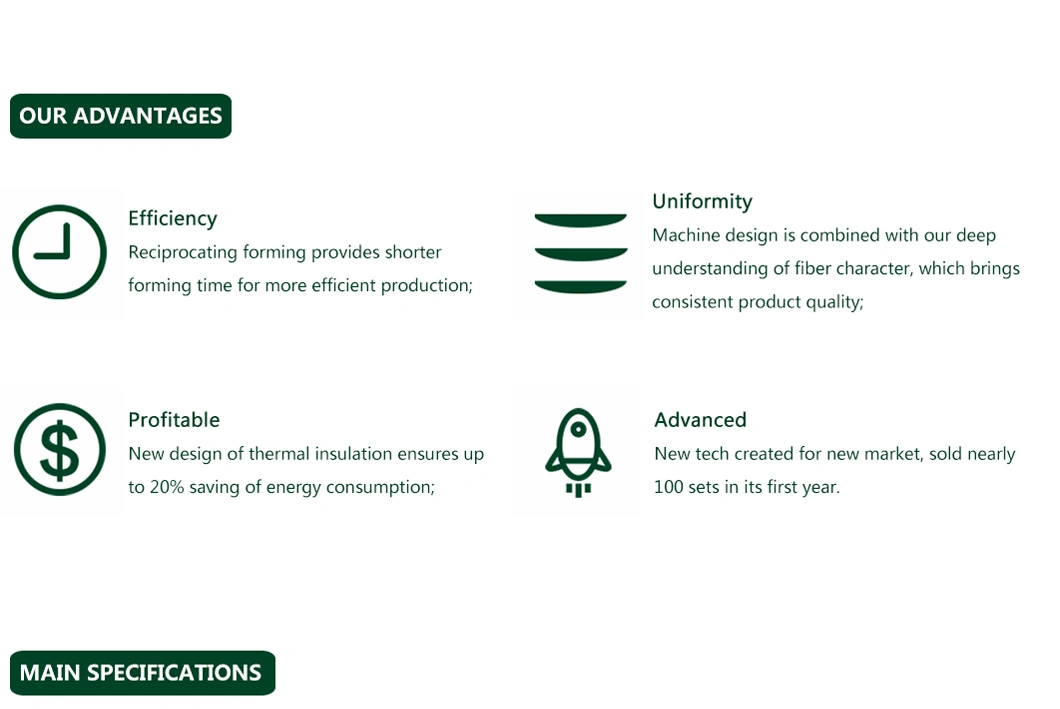 Model.

JW2-9895

Structure

Forming Stage x1
Hotpressing Stage x2
Servo Arm x2
Transition Stage x1
Auto Trimming Stage x1

Platen Size

980 x 940 mm

Forming way

Reciprocating

Heating way

Thermal Oil or Electricity

Max. Pressure

25 Ton, Pneumohydraulic Drive

Max. Product Height

80 mm

Product Transfer Type

Auto Servo Arm Transfer

Max. Trimming Pressure

30 Ton, Pneumohydraulic Drive

Control By

PLC + Touchscreen

Designed Capacity

500 - 600 KG/Day

Remarks

* The above specification is for reference only. As technology is developed continuously, data will be updated from time to time.
* Pulp molding equipments are non-standard equipments. We offer customized solution according to your specific requirements.
* Welcome to contact us at anytime. Our professional team will provide more effective help and supports for you.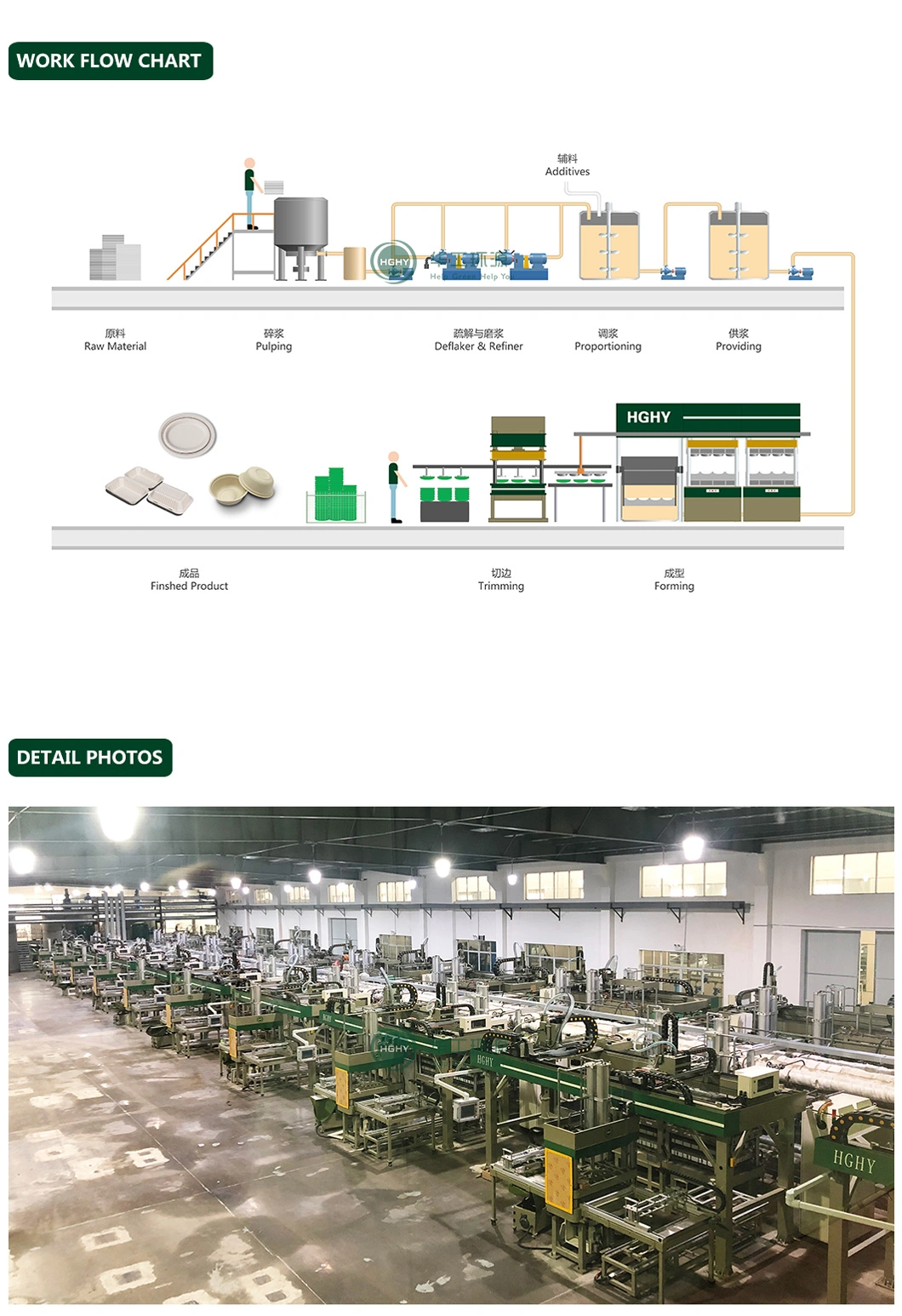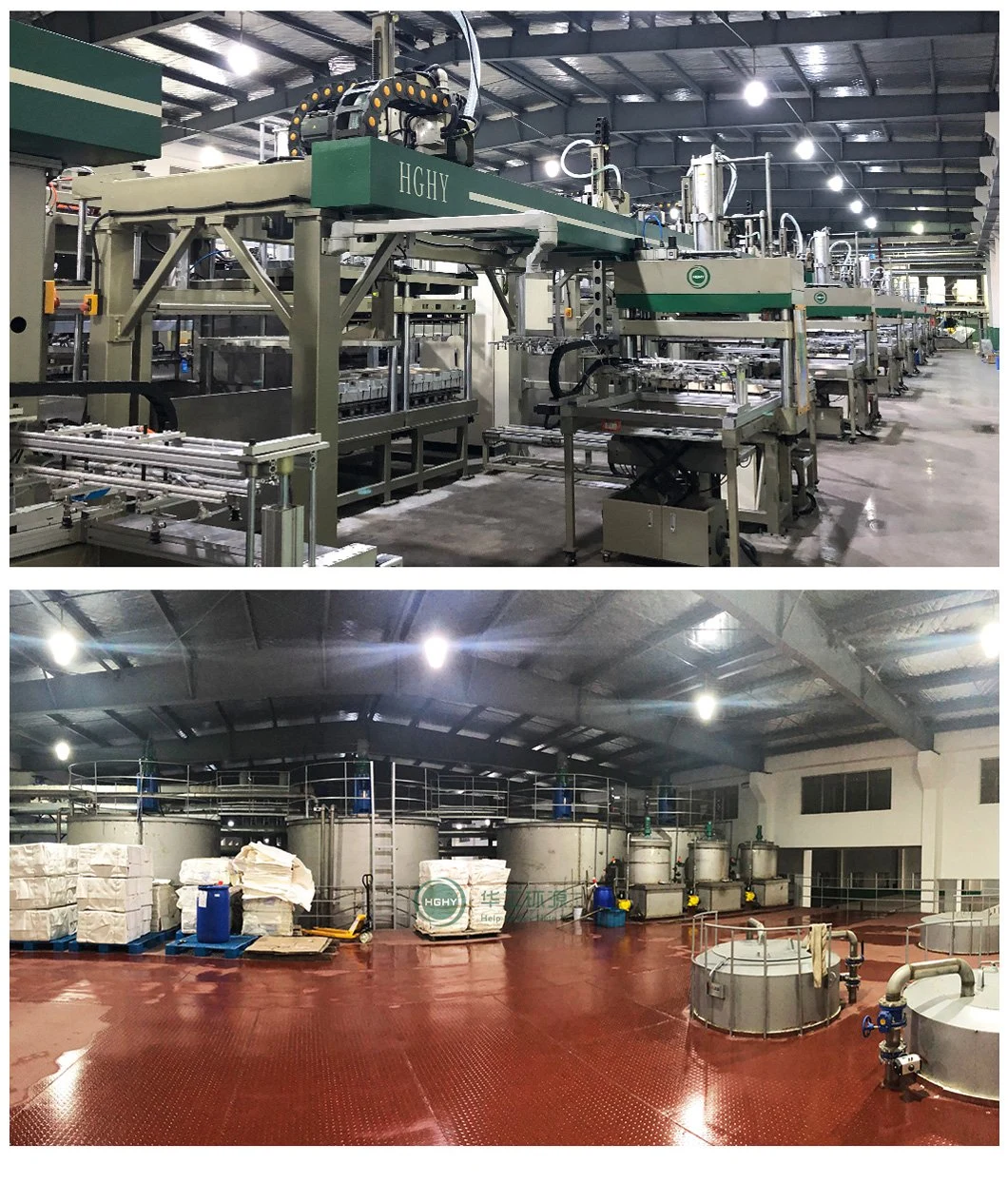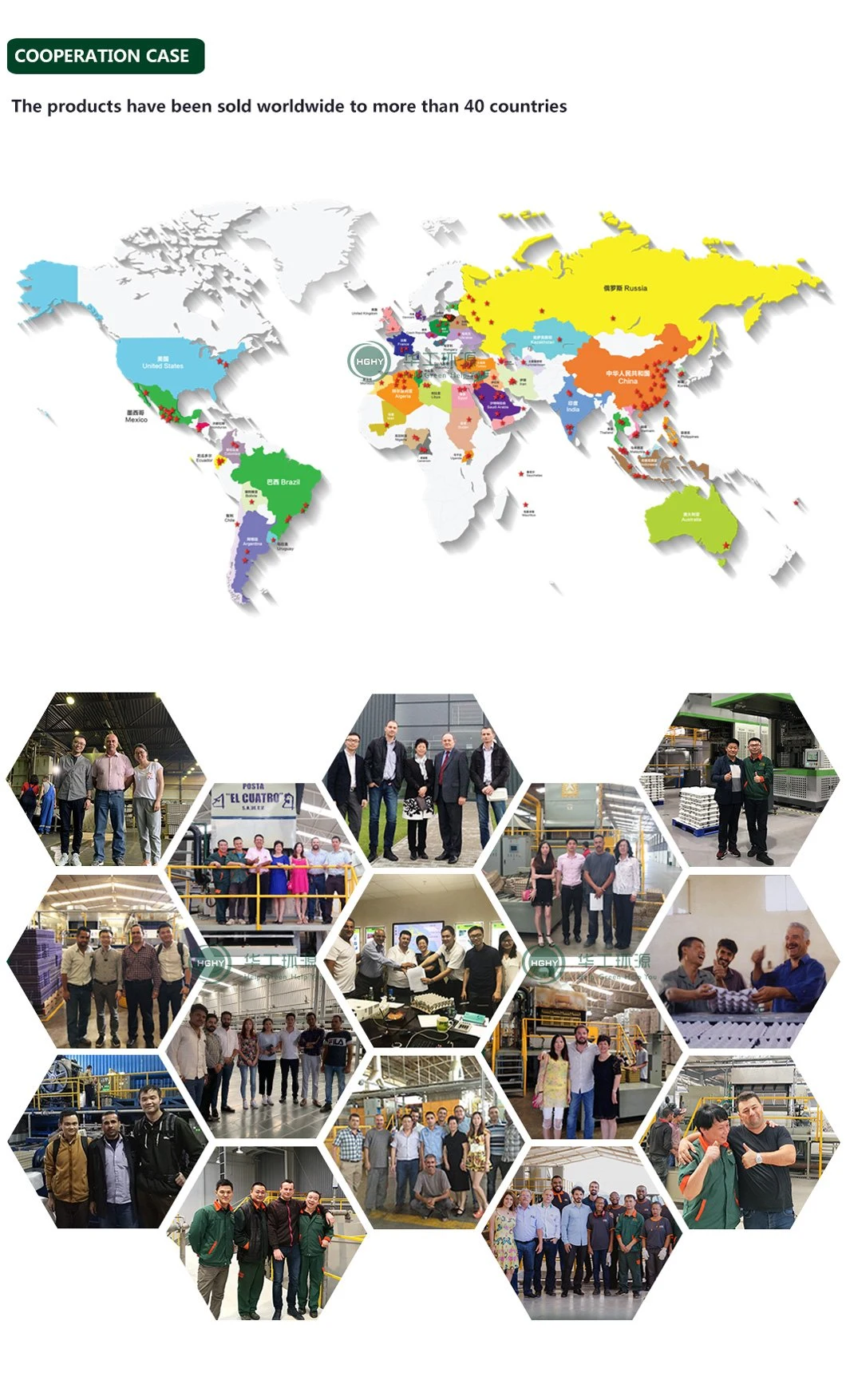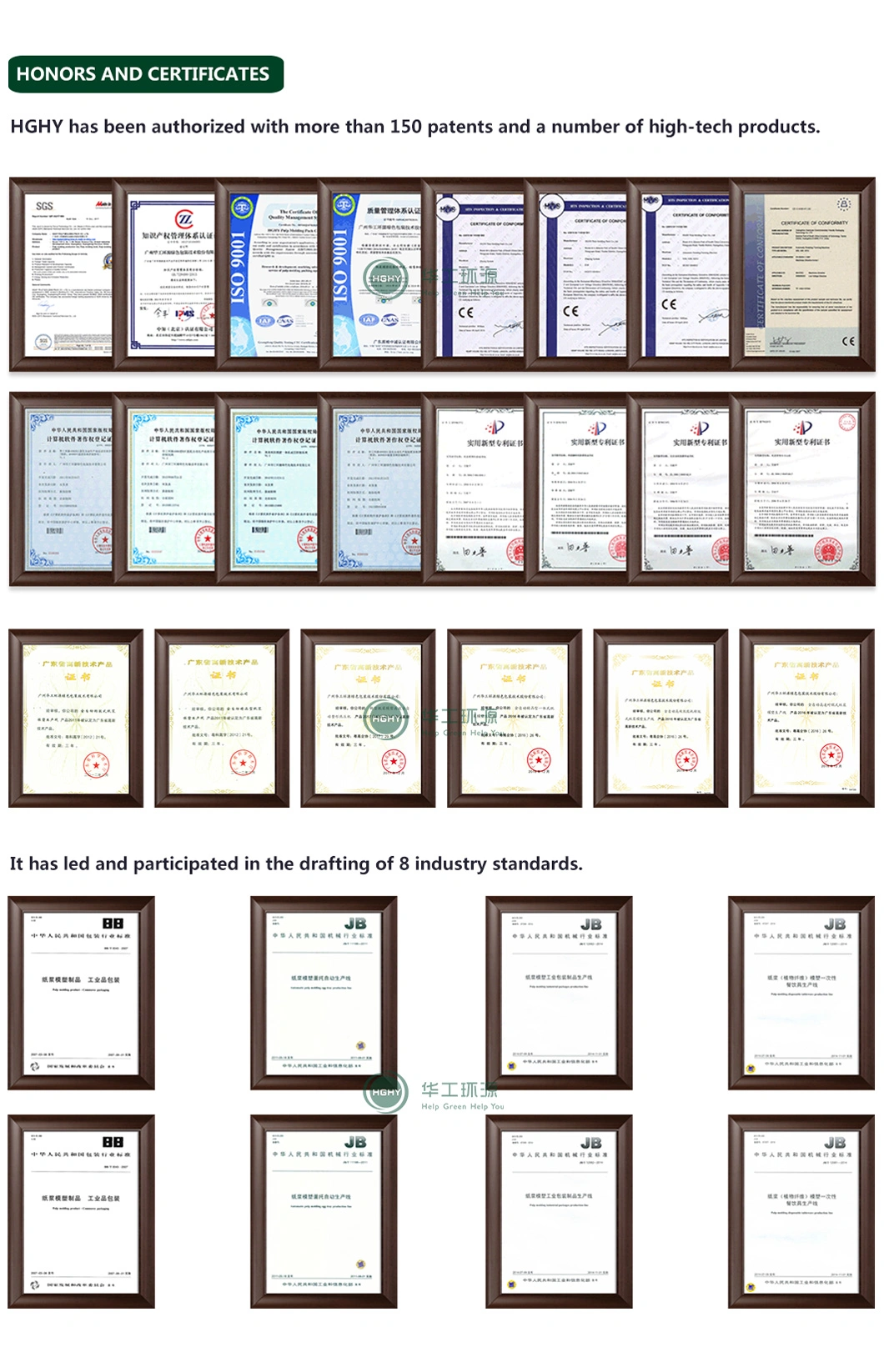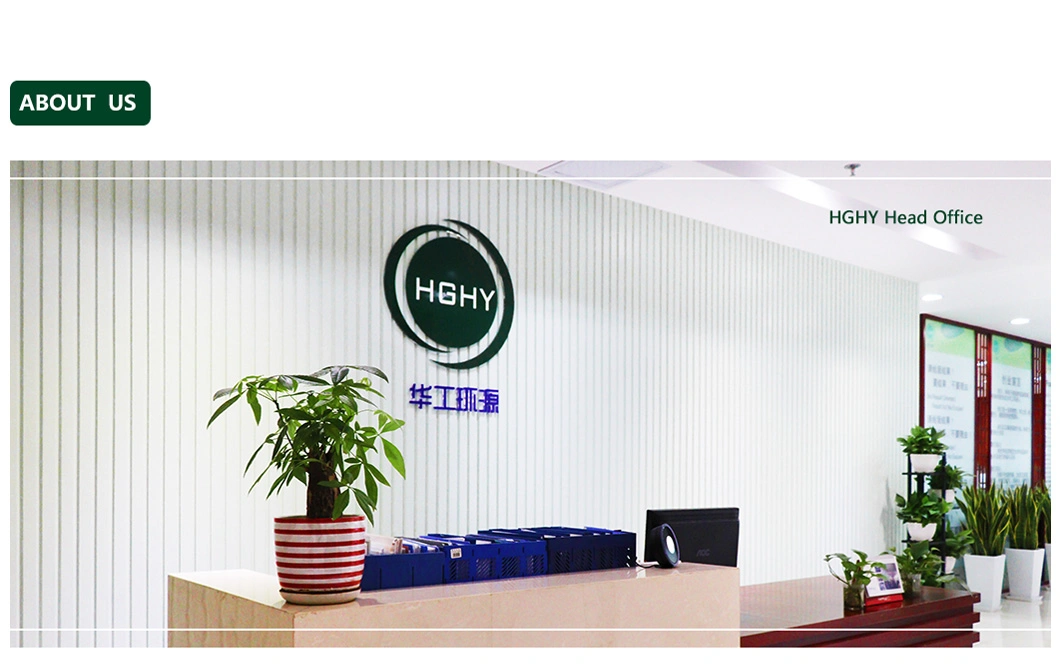 HGHY has been advancing for 20 years and provides a full range of solutions for the pulp molding industry, including a series of complete sets of equipment and technology for pulp molded disposable tableware, pulp molded egg trays, egg box series, for pulp molded high-quality industrial packaging and pulp molded cushioning and shockproof packaging series.

* The one and only company among pulp molding industry in China, who drew up several industrial standards;

* The one and only company among pulp molding industry in China, who first produced and installed high speed production line for customer.

* HGHY is the first ever one of its kind to develop the de-molding angle and large capacity thermoforming automatic machines.

* HGHY is the first ever one of its kind to develop the full-automatic thermoforming production line of egg carton. ( and also for fruit tray and cup tray.)

* As the partner of the famous university, SCUT, HGHY offers excellent R&D methods and technology support with a strong, stable R & D team to ensure its leading technological position in the pulp industry.