30HP Waste Water Treatment Aeration Blower Industrial Roots Blower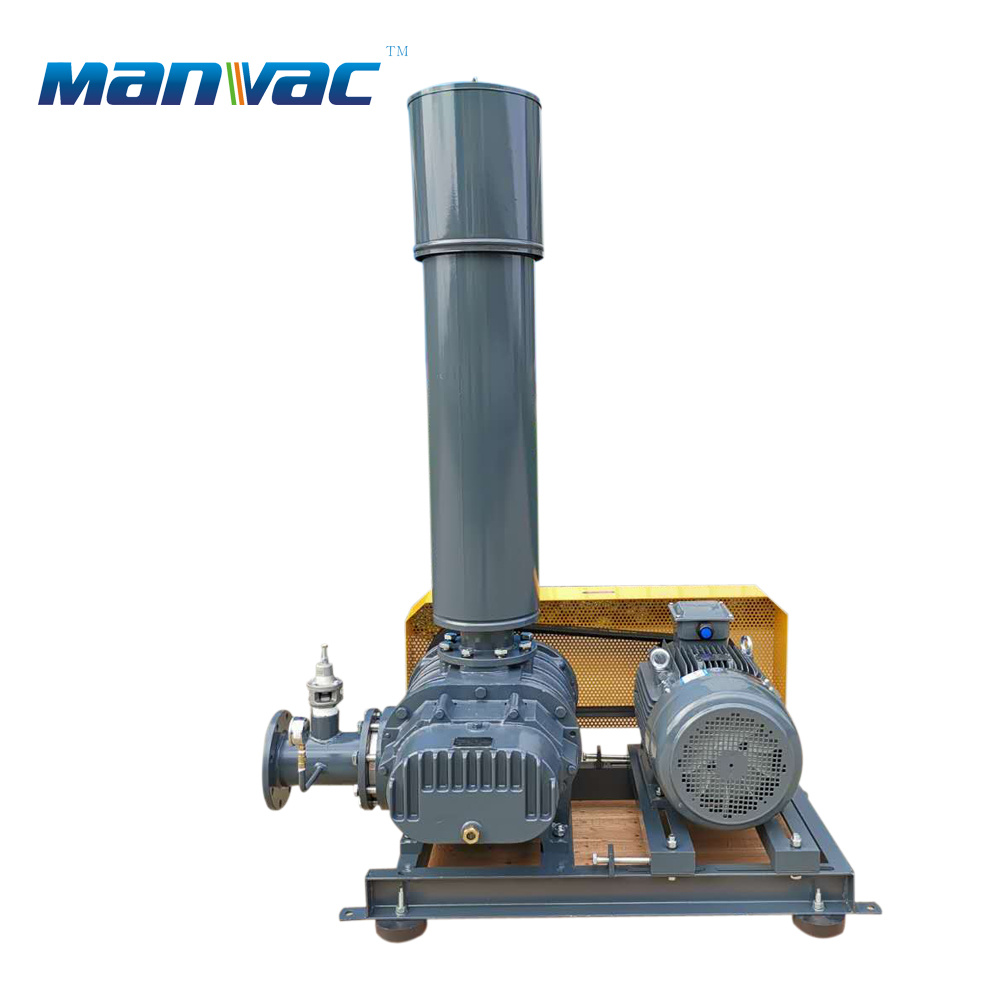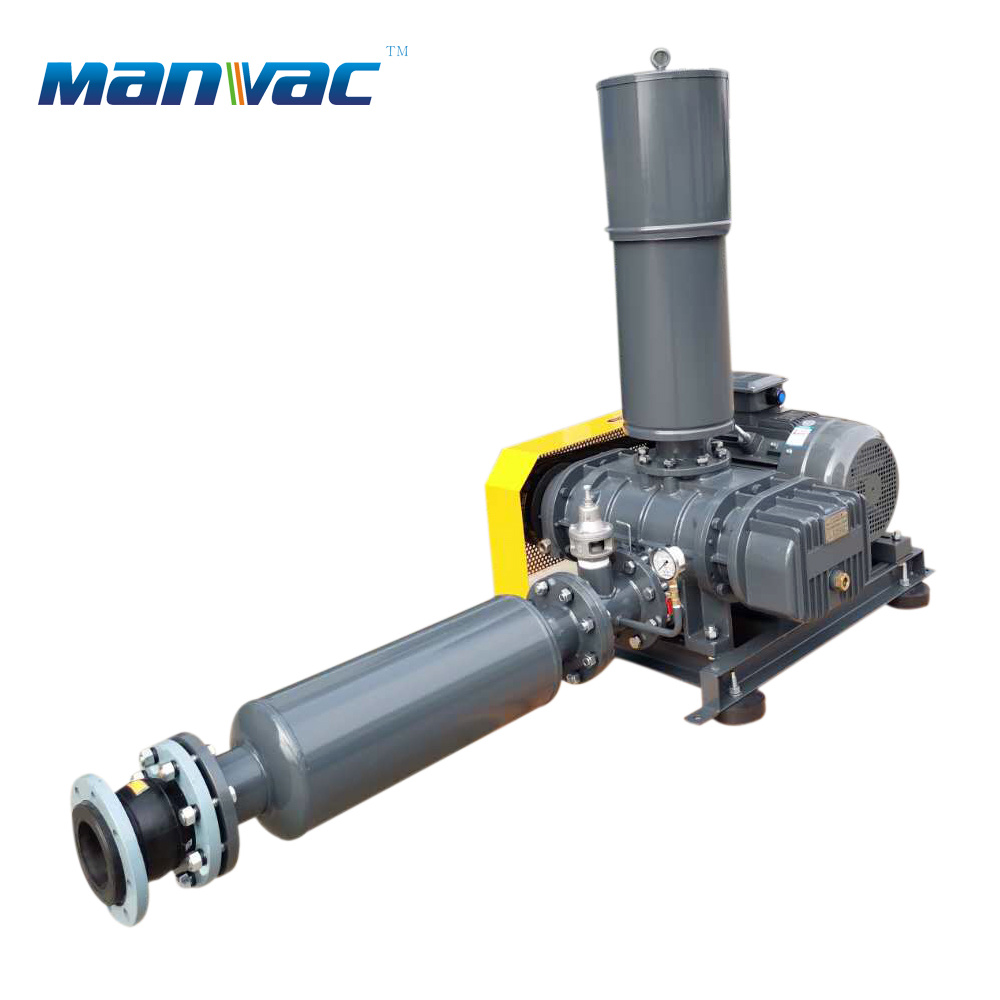 | | |
| --- | --- |
| Manvac Blower | Roots Blower |
| Air Flow | 0.5 ~ 46.63m3/min |
| Boost pressure | 9.8 ~ 58.8kPa |
| Power | High Pressure |
| Power source | Electric Blower |
| Power Type | Customization |
| Material | Cast iron , steel |
| Voltage | Three phase:380V |
| Shipping | by sea |
| Air Volume | Customization |
| Color | Blue & grey |
| Product packaging | Wooden case for export |
| Product gross weight | Each blower has a different weight |
| Supply Capacity | Production of 200 roots blower per week |
Manvac Roots Blower Feature:
1.The Roots-type blower is simple and widely used. It can be more effective than alternative superchargers at developing positive intake manifold pressure (i.e., above atmospheric pressure) at low engine speeds, making it a popular choice for passenger automobile applications. Peak torque can be achieved by about 2000 rpm.

2.Roots blowers are frequently used as vacuum pumps and for pneumatic conveyance.

3.Energy-efficient and cost-effective air compressors.
Manvac Roots Blower Advantage:
We offer Roots blower solutions for industrial and municipal wastewater treatment applications.

Our energy-efficient, clean air technology matches all of your aeration needs - with a low total cost of ownership.

After the roots blower releases the pressure in the production process, the hot air is blown out,

the gas is free of water and oil, and the production capacity of the melt blown cloth is accelerated.

The roots blower in aquaculture provides oxygen for fish and shrimp by means of underwater aeration, which solves the problems of big vibration, high noise and uneven oxygen supply of the traditional aerator.
Roots Blower Main Application:
1.Waste Water Treatment

2.Pneumatic Conveying

3.Vapor Recovery

4.Biogas Recovery

5.Aquaculture Aeration

6.Landfill Gas Recovery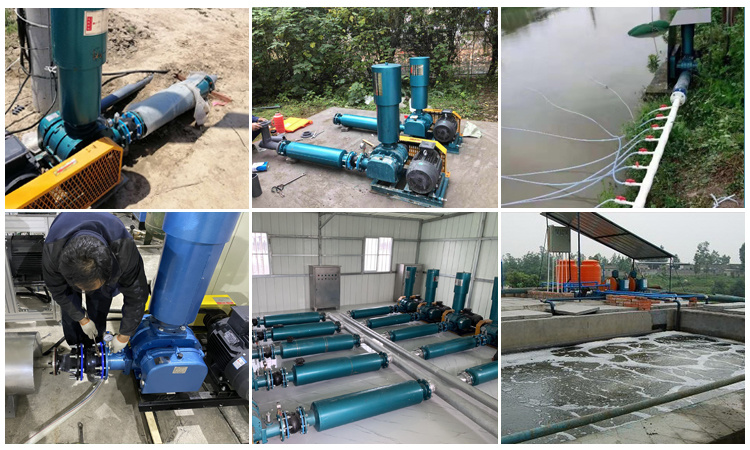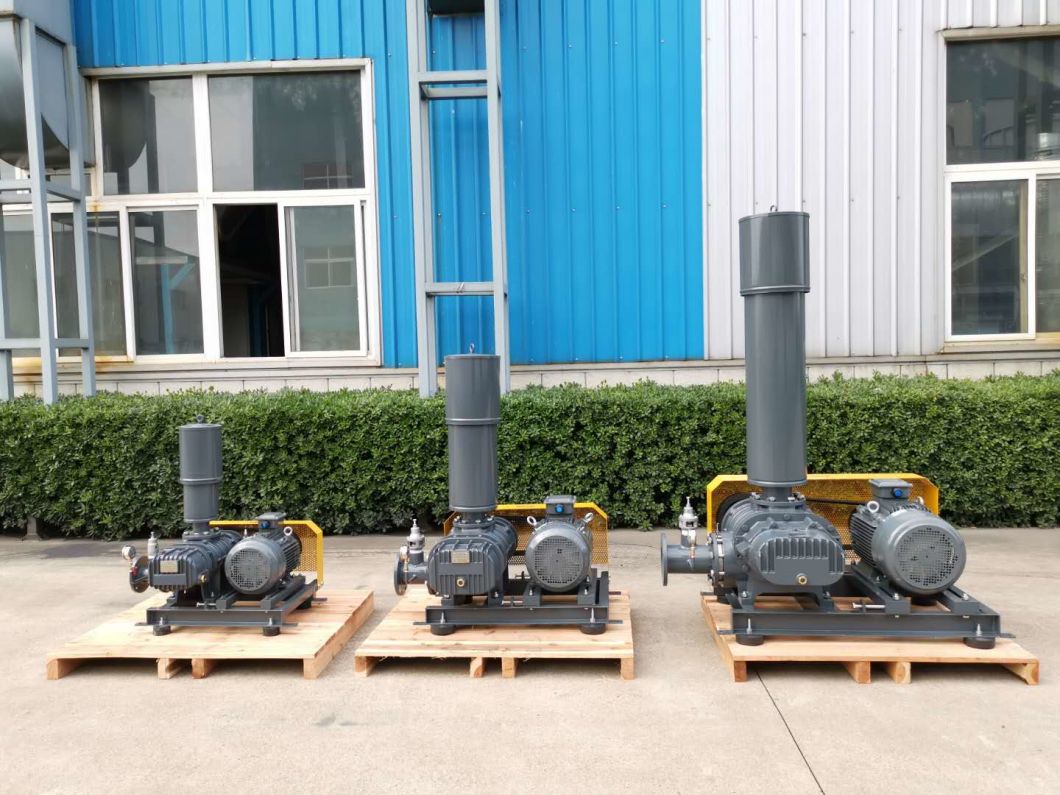 Our History:Manvac was founded in 2012. Head office located in Hongkong.Factory and export sales office located in Dongguan city, China mainland.
Our Factory:Our factory located in dongguan, with 6000m2 area, three buildings for produce, half finished products stock, and finished products warehouse.
Our Product:Specializing in the production of Side Channel Blower, Roots Blower,Radial Blower, High Speed Centrifugal Blower, Air Knives Drying System, Aeration Diffusers,And other solutions to satisfy customer requirements.
Product Application:Application: WasteWater aeration treatment, air knives drying system, fish farming, industrial vacuum and pressure system etc.
Our Certificate:CE,CCC,ROHS,NEMKO,SGS,TUV,UL

24 hours service online.
you can touch us by email, skype , wechat,what's app,telephone QQ etc.