High efficient Rotary drum screen filter for removing suspended matter with full stainless steel body
The Stainless Steel Irragation Rotary Drum Filter for waste water is a mechanical, self-cleaning filter that works with gravity to prevent particle fragmentation. The filtering process of Drum Screen Filter is very simple, yet very efficient and reliable due to its overall design and operation. Drum Filters are designed with few moving parts to ensure a long life with low operating/maintenance cost.
The polluted water inputs the drum filter through the water inlet pipes, flows into the boxes, and then into the interior of the filtering drum. The filtering drum is covered with a V-slot micro mesh, all particles bigger than the filter mesh will stay inside the drum filter.The waste particles will slowly block the filter mesh, makes it hard for the water through the mesh, which leads to a lower water level in the clear water chamber of the filter. Once the water level dropped to a minimum level-indicated by sensor-the controller starts the washing process. The process contains the rotation of the filter drum by a geared motor and multiple nozzles spraying water with high pressure to the outside of the filter mesh. The waste clogged the filter mesh is flushed into the waste tray, and then leaves the filter by wastewater discharge through waste outlet.
The Continuous slot screens are made of V-shape wire or wedge shape wire around an internal array of longitudinal support rods. Each jointpoint of these wire is fusion welded, the V or wedge shaped profile wire wraps around the support rods over the full length of the screen creating a continuous slot opening. Therefore the screen allows water or oil to enter the well freely in ample quantities while keeps the majority of sand and gravel out of the well at the same time.
Continuous slot

:
support rods and longitudinal wire makes an opening which significantly increase the available opening area, and allow better access to the water flow.
High open area
:
reduce the water level, thus to save energy consumption. Meanwhile, high open area can make the groundwater enter the screen much slower than other filtration apparatus, which can avoid sand from entering screen due to high pressure, hereby lowering pump wear down.
High Strength
:
It takes stainless steel as main raw material, then is welded at high temperature, which guarantee high strength to bear big water pressure, hereby it has long life span.
Structure Options
V-Shape slots: V-Shape wire gives inwardly widening V-shape slots
Featurers
The Stainless Steel Irragation Rotary Drum Filter have following advanced features:

1. Made for landscape ponds and aquaculture
2. Compact structure easy installation
3. Filtration capacity: from 16-420 m3 of water per hour
4. Self-cleaning and automatic backwash
5. High quality and environmentally-friendly materials
6. Very low noise
7. Gravity& pump mode
8. Option for integrated UV lamp with double function
9. Easy operation and low maintenance
10.Long life time
Specifications

Model

TP-600

TP-800

TP-1000

TP-1200

TP-1400

TP-1600

TP-1800

TP-2000

Drum Diameter

600

800

1000

1200

1400

1600

1800

2000

Mesh length

650

850

1000

1200

1400

1500

1650

1850

Input tube OD

159

219

219

273

273

325

325

325

High water lvl H3

400

520

670

820

950

1100

1250

1350

Install angle

35°

Channel depth H2

600-800

700-1000

900-1200

1100-1400

1200-1600

1400-1800

1600-2000

1800-2100

Waste outlet H1

1000mm

Min install lengthA

3000

3300

3600

4000

4300

4700

5000

5300

Max water treat m³/h

Slot mm

0.5

80

135

235

315

450

585

745

920

1

125

215

370

505

720

950

1205

1495

2

190

330

555

765

1095

1440

1830

2260

3

230

400

680

935

1340

1760

2235

2755

4

235

430

720

1010

1440

2050

2700

3340

5

250

465

795

1105

1575

2200

2935

3600
Pictures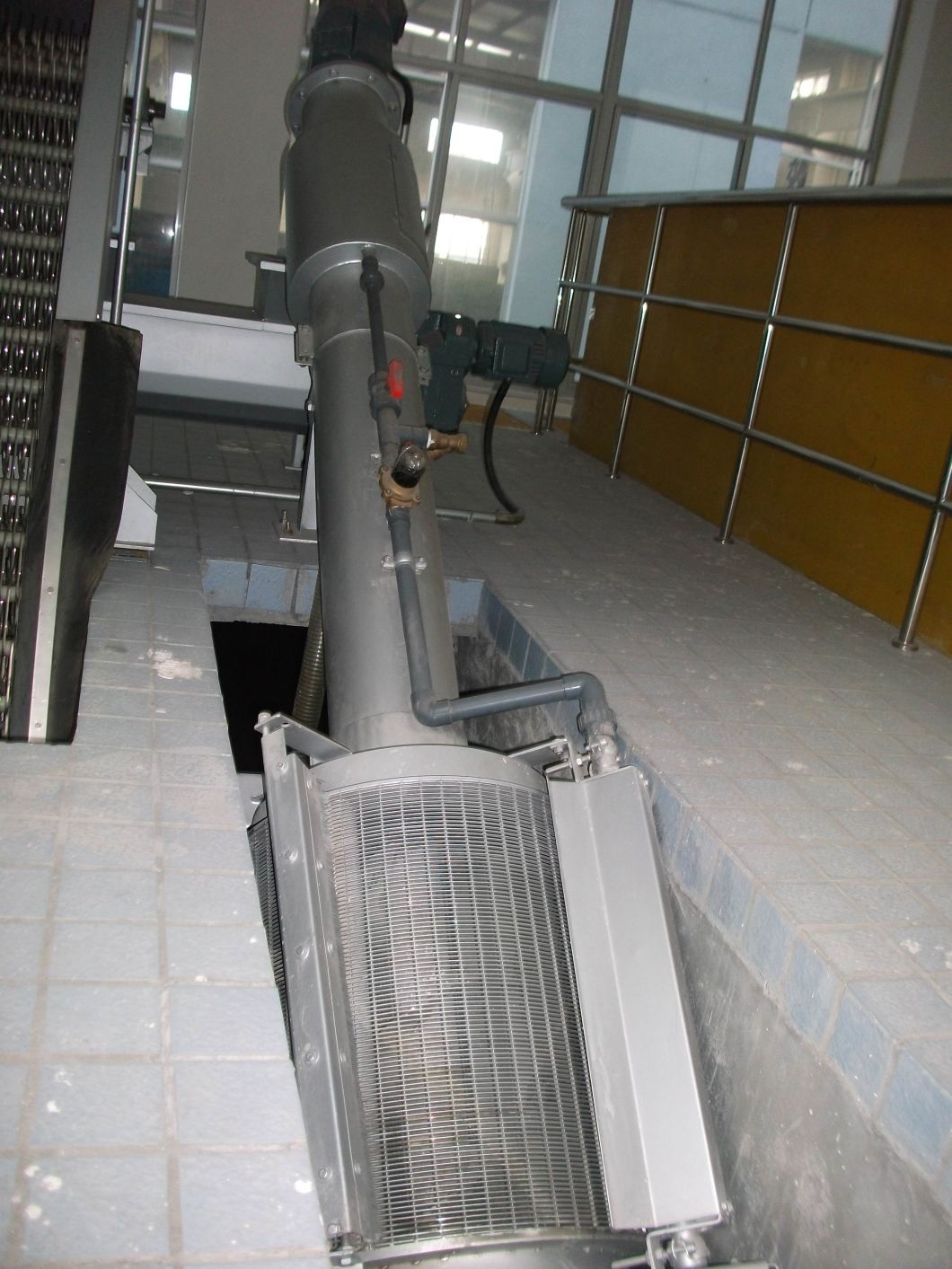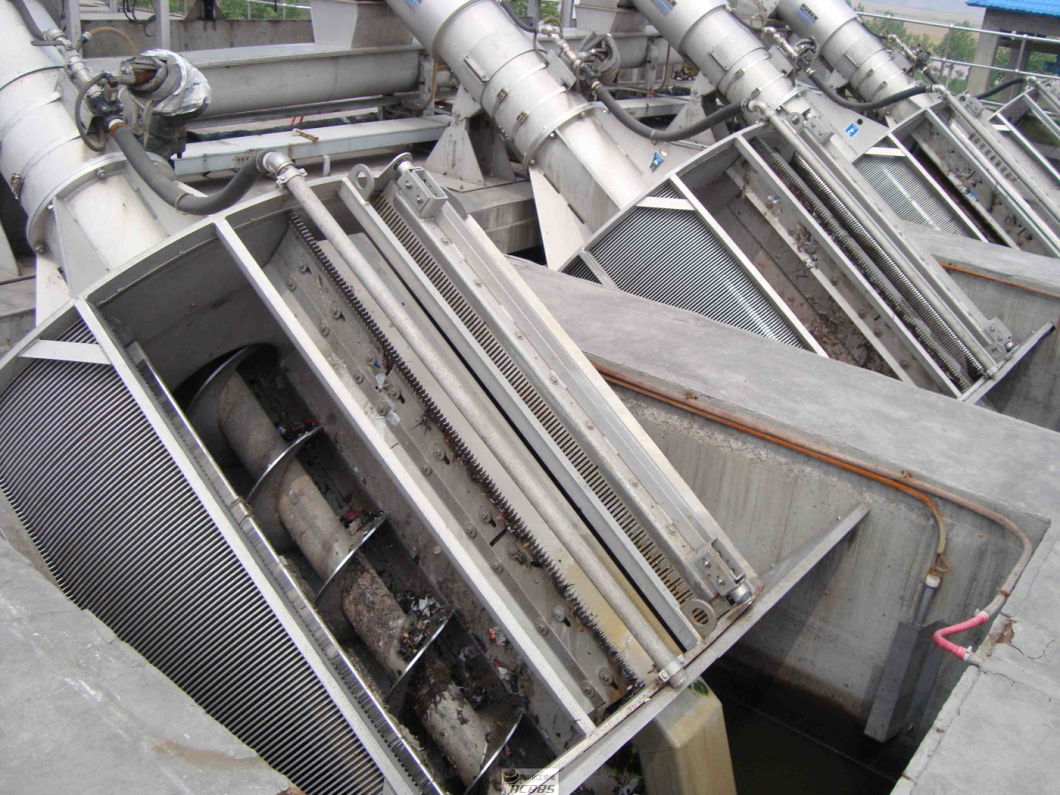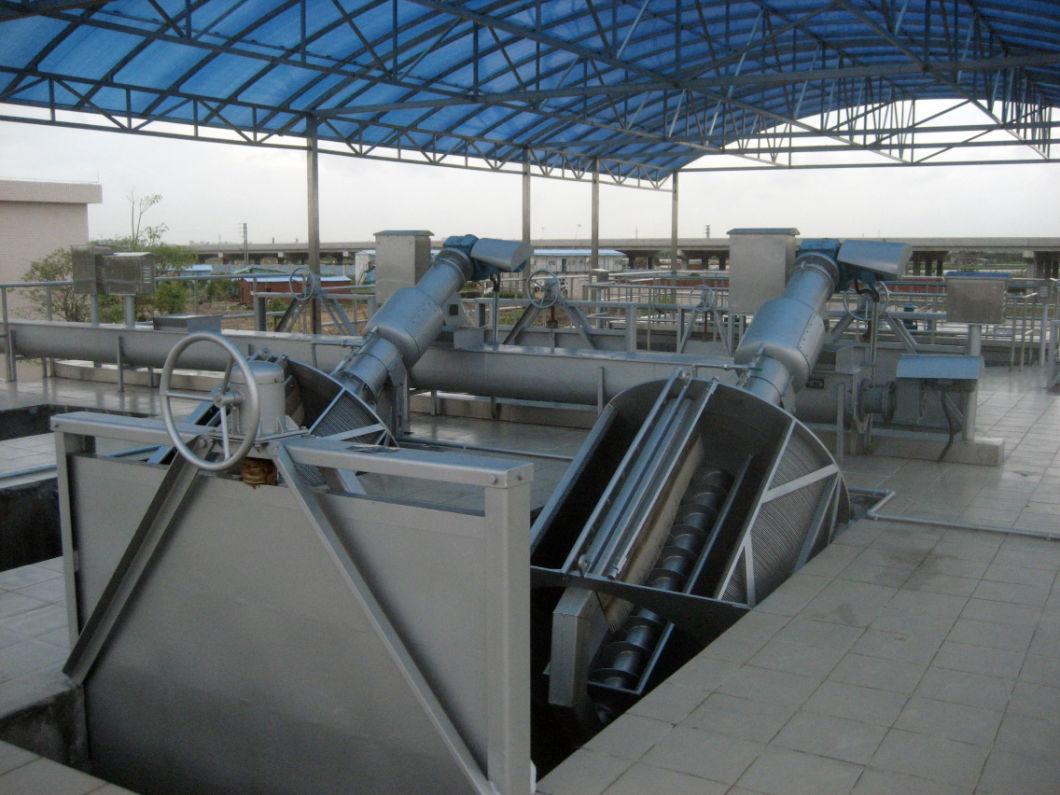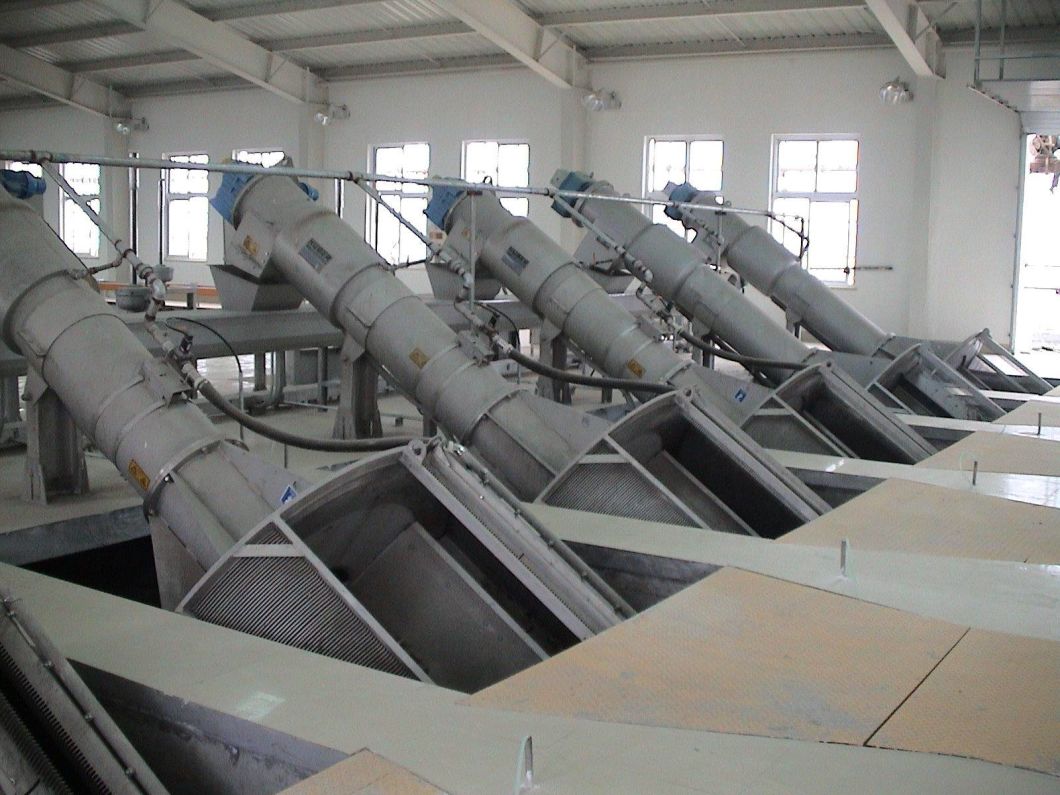 Operation mode
Pump mode and gravity mode

Control unit of this titled rotary drum filter is equipped with two operation modes: gravity mode and pump mode. According to the different needs of customers, the operation mode can be selected conveniently by a switch installed on the control unit box.
Packaging & Shipping
Plastic film or wooden boxes package or as per customers' requirements.
Company Information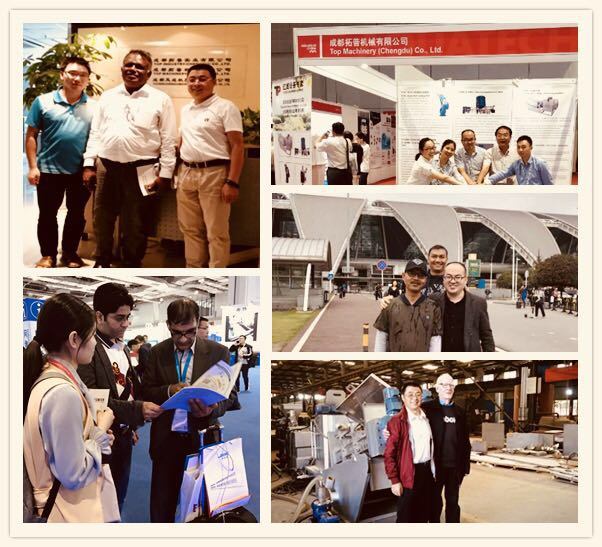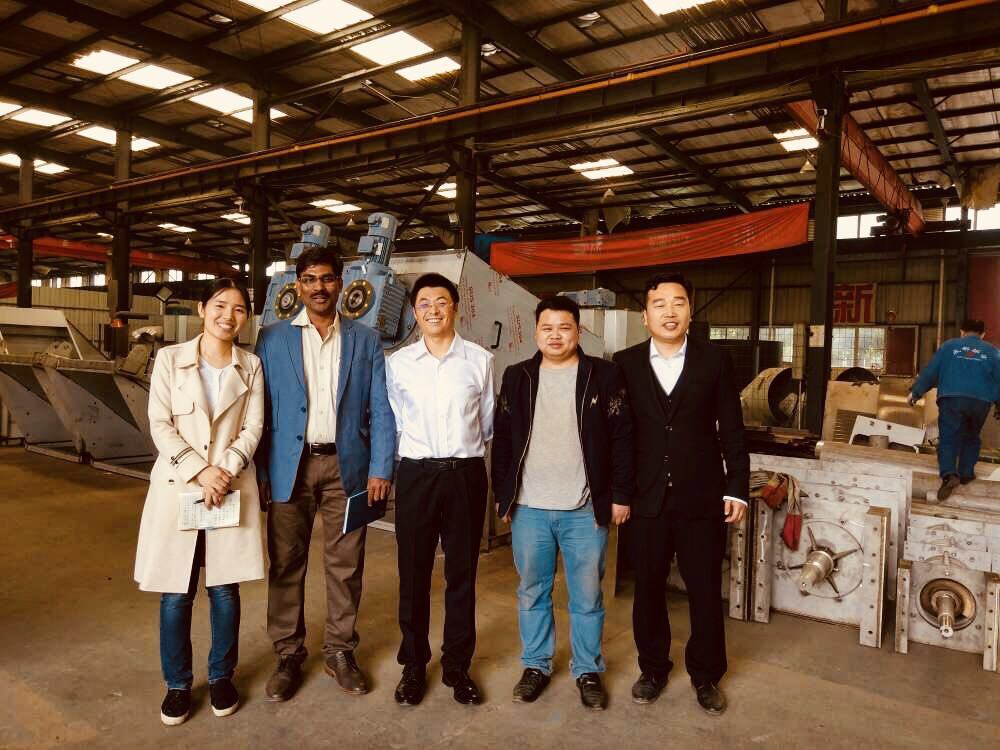 Top Machinery is located i Chengdu, being with convenient traffic, developed communication, vast territory and a good space for development. We are professional manufacturer and exporter of accessories for water, oil, gas and environmental industries. The products mainly including filter elements like Johnson screen mesh , water well screen, V shaped wire welded screen pipe, strainer pipe, spiral screen tube, wire-wrap screen pipe, wedge wire screen tube, mine screen mesh, arc screen, flat wedge wire panel, as well as automatic washing filter, backwashing filter, drum filter, ion exchanger, etc. Since the company established, we insist on good quality, making the business range extend continually.

All of production lines are provided on a turnkey basis including design, program, installation, commission, and complete technology transfer and personnel training, which are backed by our extensive experience. Complete spare parts/components and engineering services are provided according to customers' requirements. We sincerely hope to establish cooperation with you. We sincerely welcome all clients to contact us for details.
topindustry.en.made-in-china.com
Any more details? Please feel free to contact with us!(Frank Jiang)