Sand dryer is also known as the three layers of drum dryer, three return cylinder dryers, on the basis of the single-cylinder dryer, developed and manufactured, which is an industrial dryer on non-viscous, liquid material. At present three-cylinder dryer made by Jiutian company, with mature technology, through the drying of the sand, fly ash, coal, mineral materials, slag, and other material, the effect is very good.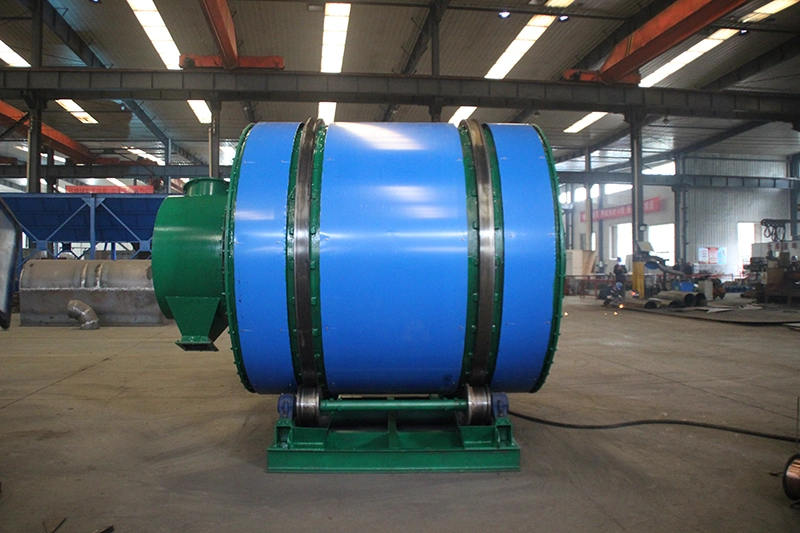 Structure


1. The sand dryer is made of alloy steel plate manufacturing, the wear-resisting 3-4 times of ordinary steel, the service life of the equipment is more than 10 years.
2. Material initial moisture content 15%, final moisture to ensure below 0.5-1%, which is the preferred products of the cement plant, GGBS, and dry mortar production line.
3. The sand dryer thermal efficiency is as high as 80%, at the same time, the total power is low, 40% energy saving.
4. The fuel can be adapted to coal, oil, gas, it can be dried under 20-40mm particle material, aggregate, powder material.
5. The sand dryer covers an area of about 40% lower than a single drum dryer and civil investment reduced by about 50%.
6. No air leakage phenomenon solved the sealing difficulties, modular units, installation is convenient.
7. The discharge temperature is < 50 ºC, which can be directly fed libraries, without cooling.
The sand is conveyed to the silo by belt conveyor or bucket elevator, and transport to the feed end by the feeder of the silo. The inclination of the feeding pipeline should exceed the natural inclination of materials so that to facilitate sand flowing into the dryer smoothly. The rotating cylinder of the dryer is slightly inclined to the horizon. To feed the material from the higher end and the heat carrier enter from the lower end, such produce adverse contact between them .sometimes, they can be fed to the cylinder together. As the cylinder running, the sand carried to the lower side by gravity. In the process of moving forward, the wet raw material being roasted by the heat directly or indirectly to make the raw material dry quickly, the final products discharge out by belt conveyor or screw conveyor. There is a shoveling plate installed in the dryer with the function of shoveling the materials up and down, to enlarge the contact area between airflow and materials and to enhance the efficiency and make the material running quickly. The heat carrier is hot air, the flue gas, etc. After the dryer process, It needs a cyclone dust collector to catch the items in the airflow. You should use a bag type or wet-type dust collector and afterward discharge the waste gas if you intend to further reduce the dust load of the exhaust.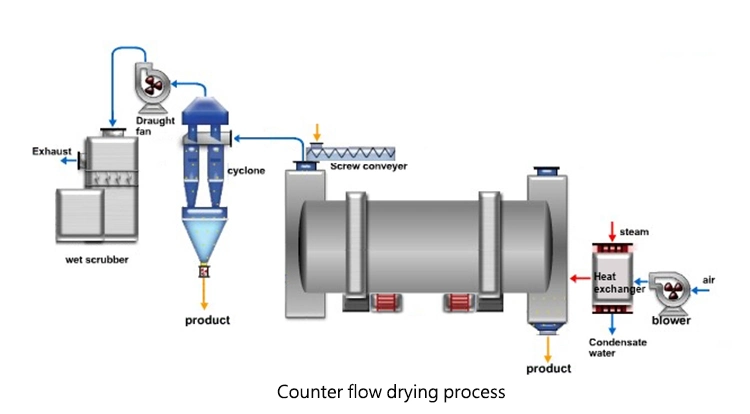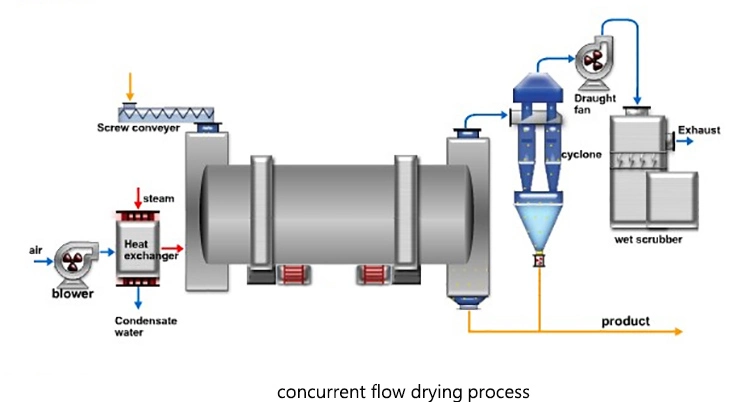 It is used for drying river sand, silica sand, marine sand, fly ash, mineral slag, coal, etc.

Model(m)

Output

(T/h)

Coal consumption kg/t

Total power

River sand

Fly ash

Mineral waste residue

Φ2.0×2

4-5

2-3

3-5

12-14

5.5kw

Φ2.0×4

8-12

4-6

8-10

12-14

3kw×2

Φ2.0×5

12-15

6-7

10-13

10-12

4kw×2

Φ2.2×4.5

14-18

7-9

12-15

10-12

5.5kw×2

Φ2.5×6

23-28

10-13

20-22

10-12

5.5kw×4

Φ2.8×6

30-35

15-18

25-30

10-12

5.5kw×4

Φ3.0×6

35-40

18-20

32-35

8-10

7.5kw×4

Φ3.0×7

40-45

20-25

35-40

8-10

7.5kw×4

Φ3.2×7

45-50

25-30

40-45

8-10

11kw×4

Φ3.2×8

50-55

30-35

45-50

8-10

11kw×4

Φ3.6×8

60-70

35-40

60-65

6-8

15kw×4

Φ3.8×9

70-80

40-45

70-75

6-8

15kw×4

Φ4.0×10

90-100

45-50

80-90

6-8

18.5kw×4

Φ4.2×8.5

80-100

45-60

80-90

6-8

18.5kw×4

(The output is set according to moisture: dry from 15% to 1-3%)
The sand dryer ordered by Hunan customers applies Jiutian's newly developed drying technology. At the same time, it combines the characteristics of sand with special equipment to dry the sand to the customer's demand.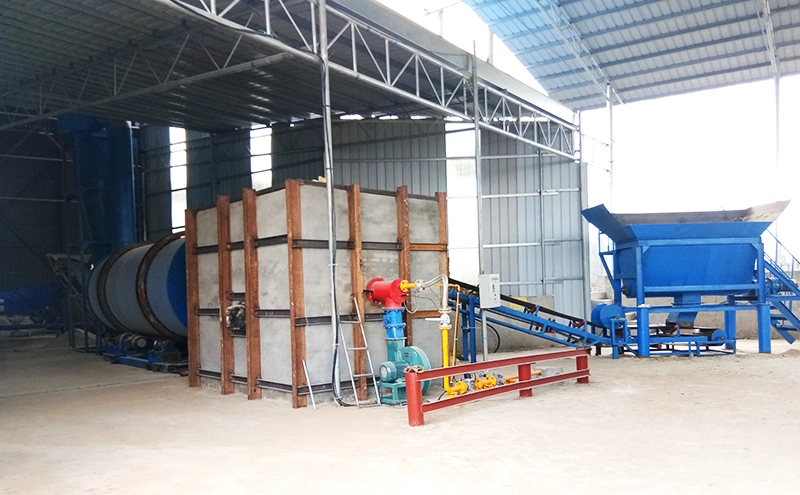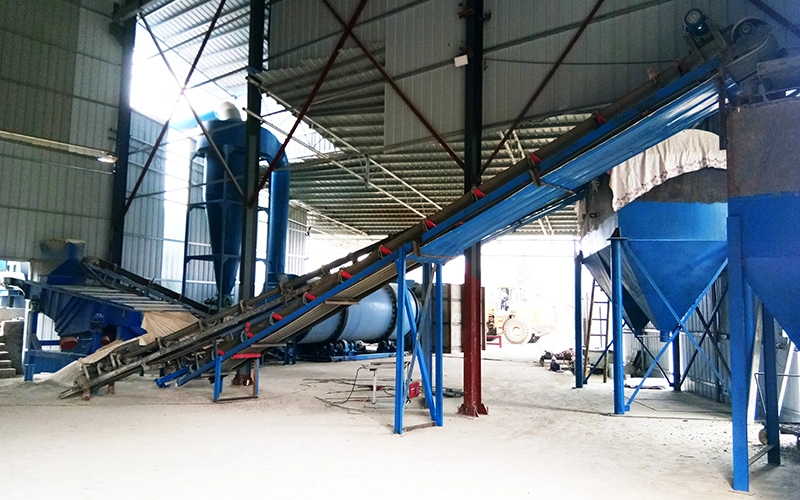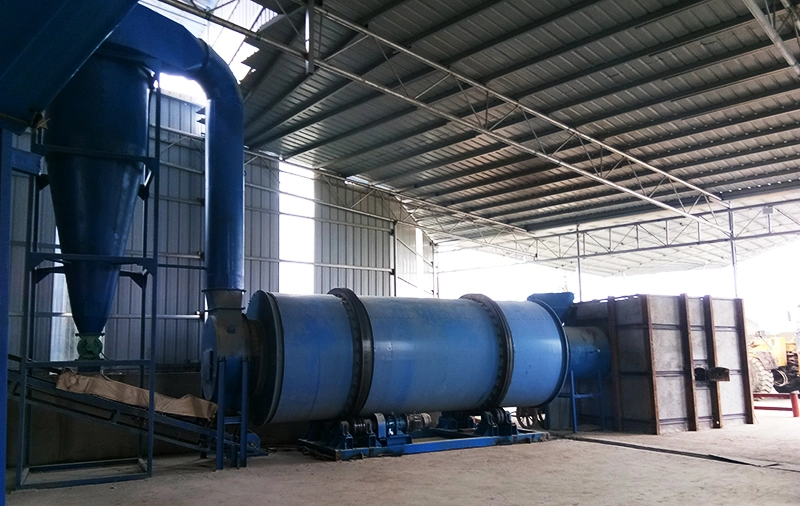 If you want to learn more about sand dryer cases and view videos, please
contact us
!
Your device will be packed well in a container and suit for long ocean shipping.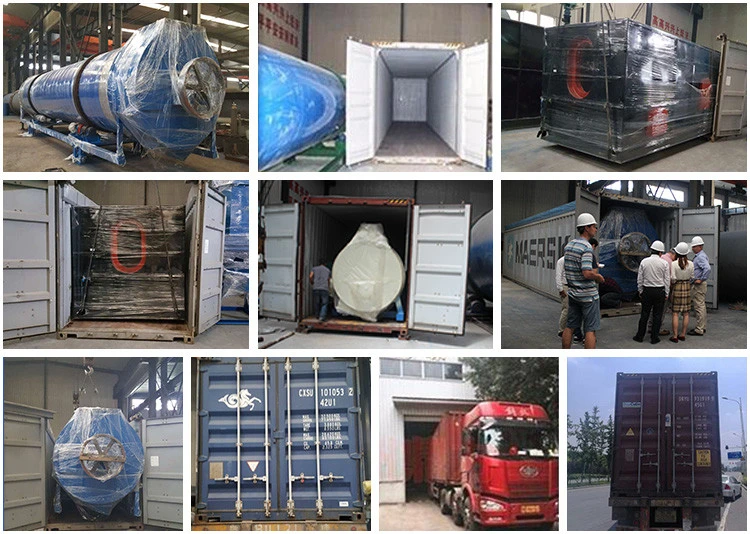 Founded in 2003, Zhengzhou Jiutian is an enterprise with 200 employees committed to enhancing clients productively, profitability, and safety. Jiutian has developed more than 200 patented products for the drying machine. Jiutian Machinery products include biomass drying and pelletizing production line, feed dregs drying equipment, coal drying upgrading equipment, poultry manure drying equipment, coconut fiber, and coir drying machine, and related wood shaving machine, pellet machine, dehydration machine, carbonization furnace, etc.
At present, Jiutian not only has a huge customer resource system and considerable market share in the country but also in the UK, Russia, Greece, Italy, Israel, Morocco, Congo, Côte d'Ivoire, Madagascar, Australia, India, Vietnam, Laos, Indonesia, Malaysia, Sri Lanka. In Chile, the United States and other countries have established a case of dryers and successfully put them into production, to achieve the quality and technology of dryer products and international standards.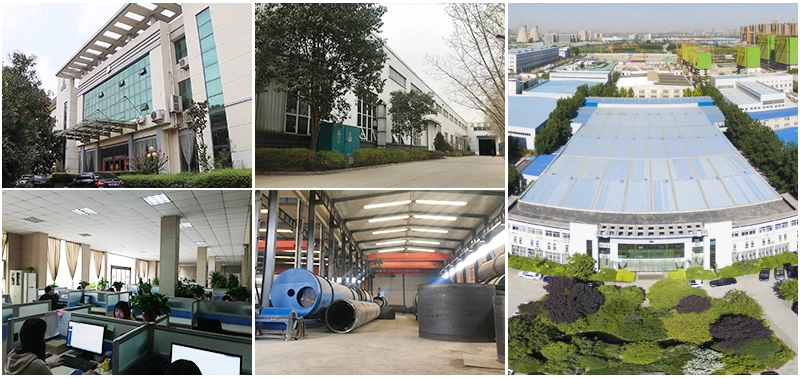 FAQ
Q1. Quality control
All the sand drying equipment offered by Zhengzhou Jiutian Technology Machinery Co., Ltd. are produced by China national standard drawings, nonstandard equipment will be produced by the drawings confirmed by clients. Zhengzhou Jiutian strictly follows ISO9001, SGS Quality management system. Most equipment will be tested for at least 8 hours in the factory before delivery. There is a record in the computer for each piece of equipment, spares can be easily confirmed when it is necessary.
Q2. Way of payment
Zhengzhou Jiutian offers various ways of payment, T/T, L/C, West Union, etc. All can be negotiated.
Q3. Delivery time
Normal delivery time within 45 days, complete production line, or larger equipment may take longer. Exact delivery shall be confirmed when placing the order.
Q4. Shipping lines
Priority rule based on clients' request, and freight cost, service, shipping date, date of arrival shall be considered.
Q5. Installation
Jiutian has several experienced technicians with passports ready to go for installation when installation service is needed.
Q6. Equipment warranty
The sand drying equipment from Zhengzhou Jiutian Technology Machinery Co., Ltd. with 12 months warranty.
Q7. What is the heat source of your stove?
Coal, wood, rice husk, or diesel, or natural gas. And our company is developing a gas stove.

Contact Us
Please feel free to contact us if you are interested, we will give you a reply within 24 hours!